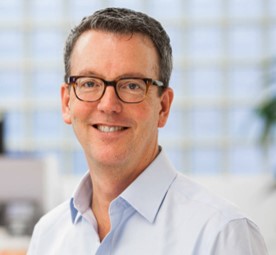 Trillion Trees is delighted to announce the appointment of John Lotspeich as its Executive Director.
Founded in 2016, Trillion Trees is a collaboration of three of the world's largest conservation organisations, conceived to deliver a vision of a world where tree cover is expanding not shrinking; where forests are protected and restored for the benefit of people and nature; with a goal of one trillion trees re-grown, saved from loss and better protected around the world by 2050.
John comes to Trillion Trees with over 20 years' policy, communications and fundraising experience, having most recently served as Senior Director of External Affairs at Marie Stopes International (MSI), the global health charity. He began his career in the private sector, specialising in marketing and communications, with postings in New York, Brussels, Delhi, Lusaka and KwaZulu Natal. At MSI, John oversaw the global resource mobilisation, policy, partnerships and communications portfolios. Prior to his current role he spent time in West Africa, serving as country director in Mali and across MSI's francophone country programmes in the Sahel where he saw first-hand the impact of climate change on the environment, people and wildlife. He has deep experience in managing multiple-stakeholder consortia for service delivery, advocacy and financing in diverse regions around the globe.
Covid19 has highlighted the vital importance of a positive interrelationship between nature and humanity, as part of global efforts to restore our planet's biodiversity and confront the climate emergency. John joins Trillion Trees at a pivotal time in providing a voice for the critical role of forests in that struggle, and scaling up community-based solutions worldwide.
He takes up his post on 01 July, 2020.
BirdLife International, Wildlife Conservation Society (WCS), WWF-UK and Restore Our Planet