By Felix Ratelolahy
I grew up on the east coast of Madagascar. My parents were farmers, living and working in the bush, using the natural resources of the land for their livelihood. When I was young I wanted to be a doctor – my friends and I were always playing doctors and hospitals, but a love of conservation and a deep respect for the forest have always been in my blood.
When I was around 4 years old I remember being distraught because an area of the forest where we lived had been cut down. My older brother explained that parts of the forest needed to be cleared to make space for growing food, but I was desperate to protect it. My passion to conserve the forest perhaps springs from that moment.
I went to university in western Madagascar to study medicine, but the selection process was tough. I'd chosen natural sciences as my second option, but looking back now, I am happy to say that was what I ended up studying. I knew, deep down, that my place was in conservation. I've been working as a conservationist for 19 years now and in Madagascar's Makira Natural Park since 2007. Here, Trillion Trees partner Wildlife Conservation Society (WCS) is working to restore valuable rainforest.
The Makira Natural Park, in northeast Madagascar, makes up the largest remaining intact humid rainforest in our special country, famous for its astounding endemic biodiversity. More than 80 percent of Madagascar's plants and animals are found nowhere else in the world. And this vast protected area is so rich in terrestrial vertebrate biodiversity that some groups are only just starting to be studied. Makira forest is home to the greatest diversity of lemurs with 17 species, representing 15 percent of lemur species in the country. The forest also contributes to some of the country's highest rainfall, helping to power one of Madagascar's crucial hydroelectric power plants.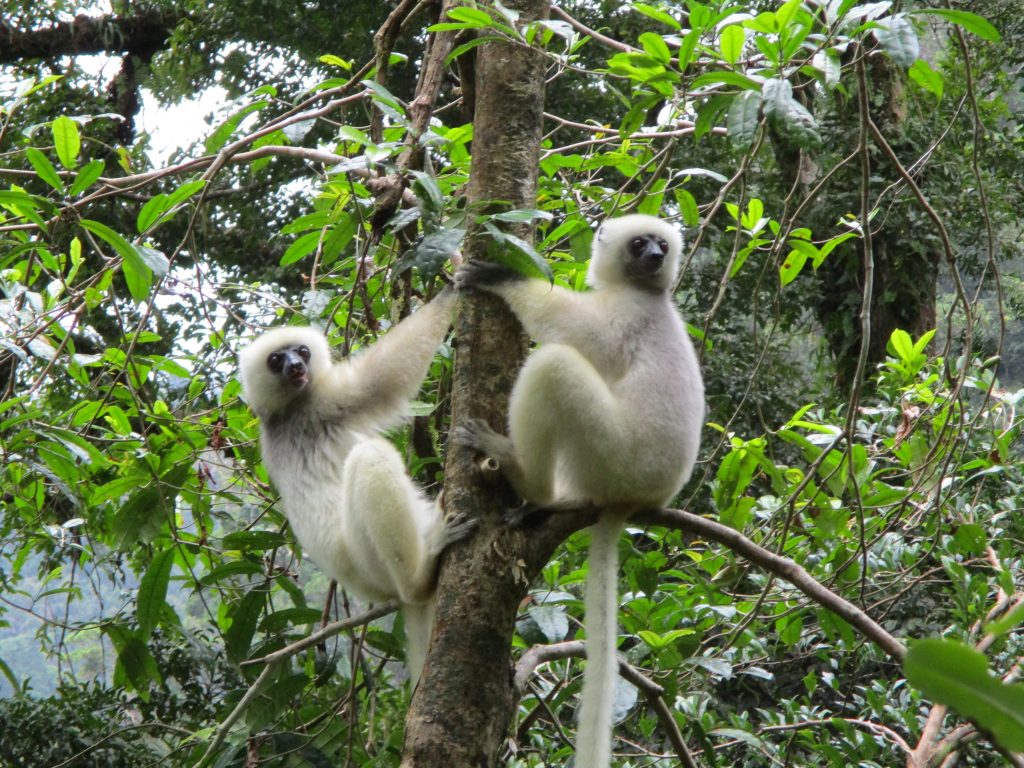 But there are huge threats facing this precious forest. Not long ago, Madagascar was known as the "Green Island," covered in great swathes of lush, green forest. But it has completely changed. Visitors to our country will see that most of the land has turned red; we have become the "Red Island."
Twenty years ago, all the land around where I work was covered in the sights and sounds of the forest – a wonderful, complex combination of trees, flowers, birds, mammals, reptiles and amphibians, rivers and waterfalls. Pressures on the forest from farming, firewood, bush meat and mining for precious stones, including quartz and gold, along with natural threats such as cyclones, mean that these complex ecosystems remain in much smaller areas and are continually under threat.
My ambition is for our island to return to its original color, and our work to restore the forest aims to achieve that. We strive to find a balance between the natural world and the people who live around it and depend upon it – for Makira that's nearly 90,000 people.
Overcoming poverty and providing local people with the materials and know-how they need to change old methods and adapt to new, sustainable farming technologies is one of the biggest challenges we face. Above all, it is the will to change age-old habits and behaviors that is fundamental. And that must be backed up by government legislation and regulation.
Many view conservation work as limited to re-foresting and planting trees. That is hugely important, and I'm proud that since WCS began the restoration project in Makira back in 2009, we have restored 1,330 hectares of forest in the park, which is slowly starting to return to its original state. Just as critical is working with the local population to help establish new ways of farming that will turn degraded land back into forest and better protect it. In the buffer zones, we are working with people to find new sources of income – for example, through sustainable production of cocoa, vanilla and clove crops, instead of through rice. It is just as important to focus on these efforts to help ensure restoration success.
This year we have received a significant donation from the Trillion Trees ReForest Fund to expand our reforestation work. Our team works with local people, who help inform seed collection, preparation and planting, and look after newly planted sites for years to come to ensure the trees survive and flourish. Much of my work these days involves overseeing budgets and supervising restoration work, but what I love the most is having time to go into the forest to visit our various restoration sites and see the difference our work is making.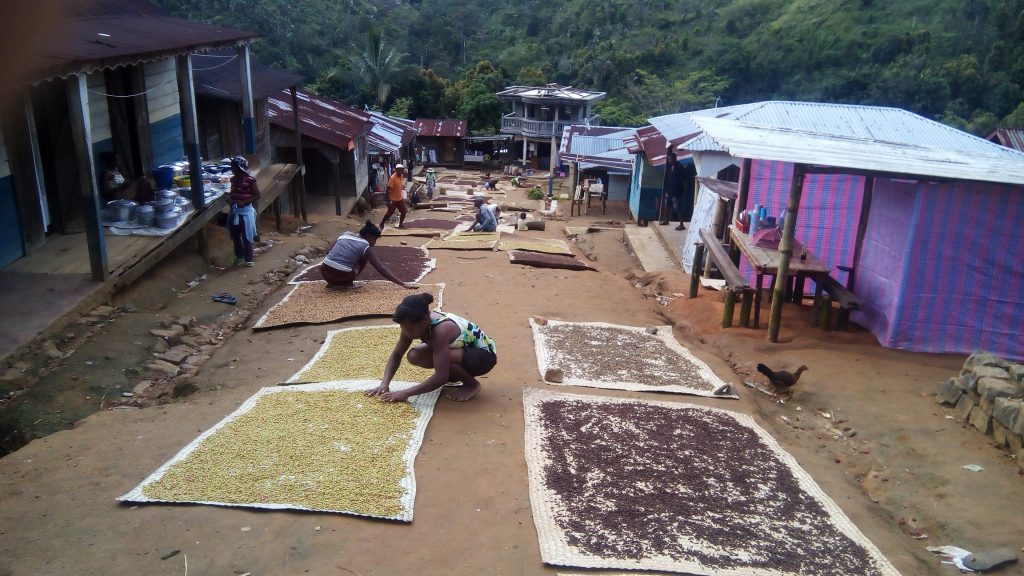 One of my most special moments in Makira was the day we discovered the Silky Sifaka (Propithecus candidus), a rare species of lemur, in the Antasahabe-Andaparaty eco-tourism site we had created. There were rumors that this species existed at Makira, but no one had ever seen it. More than 60 people set off into the forest for a week on a mission to find a Silky Sifaka, and there was even talk of a reward for the first sighting. But they had no luck. I ventured in with a few colleagues, and within only 20 minutes we came across a group of five animals. My local guide asked me if I had a magic potion.
We still have a lot of work to do – in Makira Natural Park, in neighboring Masoala National Park and across Madagascar. But through working together with our partners and with the local people, we've shown that the challenges we face to protect and restore the forest can be overcome. If we treat the forest, on which so many of us depend, with respect, it becomes even more special. When people thank us because the support we've provided for them to establish new agricultural techniques has enabled them to earn so much more from the land, it makes the hard work worthwhile.
My activities are only a drop in the ocean of conservation efforts across the globe. The most significant lesson I've learned during nearly two decades of experience is that animals, plants and people are completely interdependent. Conservation is a task for everybody, from small children to older generations, and we need to raise awareness of the magnitude of the task and how it can be achieved. It's a long-term activity, a work without end. But with perseverance, respect and trust, and through working together, I believe we can achieve anything. We can restore Madagascar to the island it once was, in all its green glory.
This article was originally published in Landscape News as part of a narrative series from global conservationists working as part of Trillion Trees.