With forests covering around 30 percent of Earth's land area, it's no wonder that we can't counter the climate and biodiversity crises without them. Forests regulate weather patterns, provide food, clean water and livelihoods for millions of people. And of course, sequester carbon dioxide. Over the next few months, we're going to be highlighting specific forest landscapes from around the world – why they are important, profiles of people working to conserve and restore them, key biodiversity and how you can support their conservation.
Below is an introduction to some of the places that hold a special place in global attention, and where there is great hope for the future if bold action is taken to conserve and restore these critical forest landscapes.
Atlantic Forest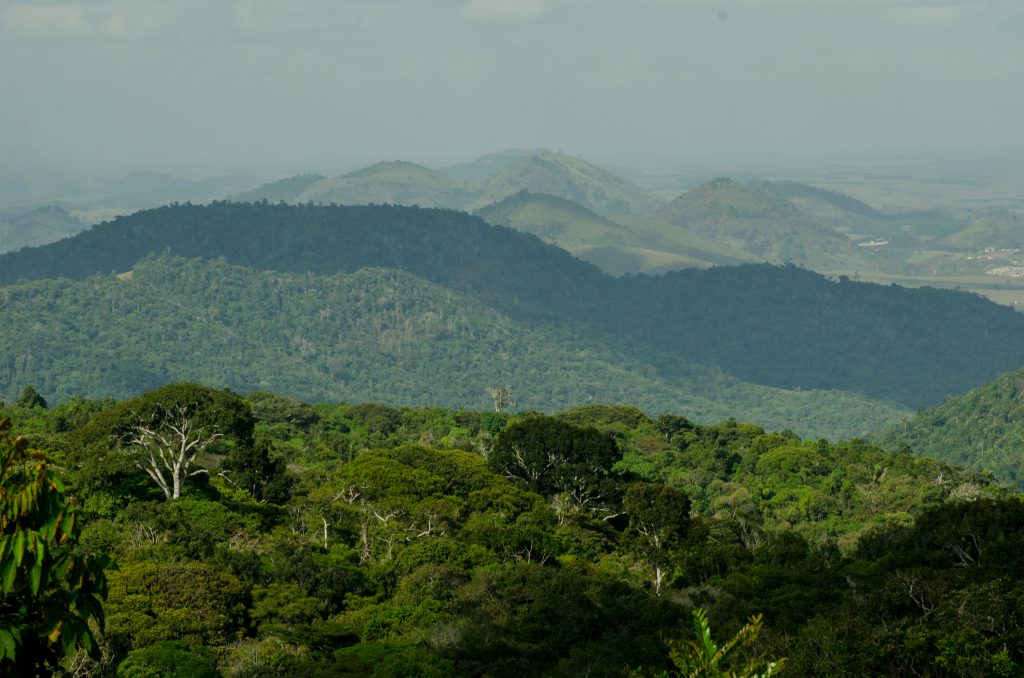 Less well known than its famous neighbour the Amazon, the Atlantic Forest used to be one of the world's largest forests, covering 1 million square kilometres on the eastern coastlines of Brazil, Paraguay and Argentina. Now, only around 15% of it remains across the biome – making it the most threatened of all tropical forests.
Even in its current fragmented state, the Atlantic Forest is an incredible collection of eco-regions with biodiversity rivalling the Amazon. There are thousands of unique species not found anywhere else – including around 8,000 plant species and 200 types of birds. Ten of those birds are critically endangered – some down to just a few surviving adults. Two endemic bird species became extinct in just the past 20 years. The forest also supplies water for people and nature, countering and building resilience to climate change and helping create jobs.
The area has become a UN Decade on Ecosystem Restoration flagship landscape – one of 10 flagship initiatives that illustrate the breadth and promise of restoration work already underway. Together, the 10 flagships aim to restore more than 60 million hectares of different ecosystems. Crucially, there is tri-national co-ordination - a push to restore 15 million hectares of forests across Argentina, Brazil and Paraguay.
Find out about what the Trillion Trees partnership is doing to help protect and restore the Atlantic Forest here.
Maya Biosphere Reserve/Selva Maya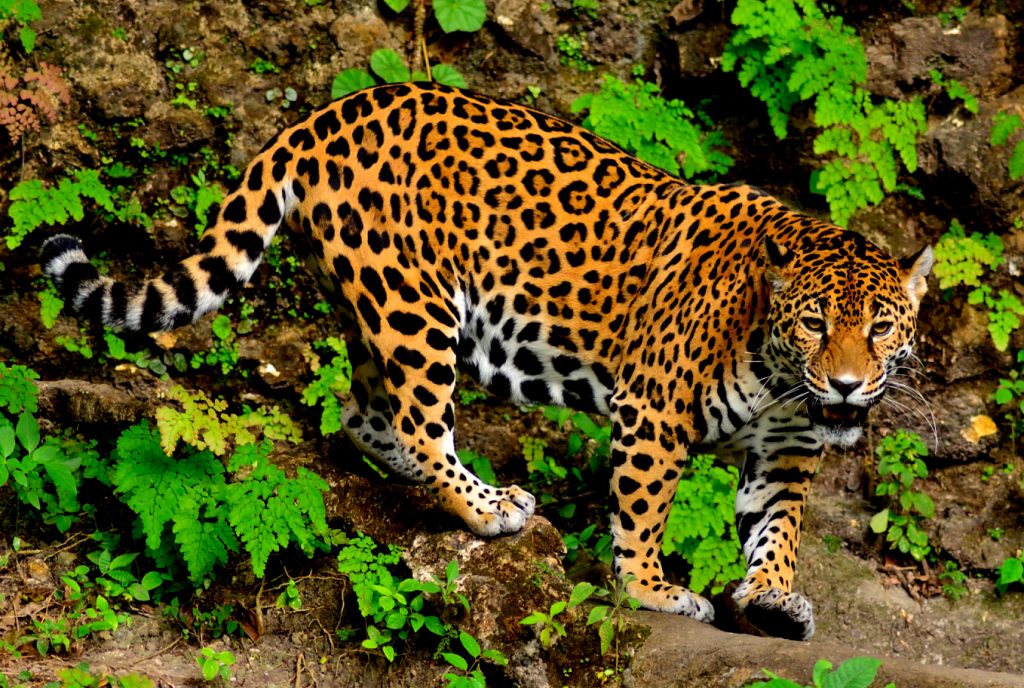 The Maya Biosphere Reserve (MBR) in northern Guatemala forms the heart of the largest intact forest in Mesoamerica – the Selva Maya, linking Guatemala, Mexico and Belize. The area has particular cultural significance, with the reserve covering almost a fifth of Guatemala, including the epicentre of the ancient Maya civilisation and its spectacular abandoned cities.
The MBR remains Guatemala's last large wildland. It is home to a wide range of endangered species such as the jaguar, white-lipped peccary (a local wild pig), Central American spider monkey and Baird's tapir. There are also around 500 bird species – including the iconic scarlet macaw.
Despite its size and importance, the MBR forest faces persistent threats from deforestation, seasonal fires and unsustainable resource extraction. One of the biggest challenges is illegal cattle ranching, exacerbated by the fact that this is sometimes used as a front for organised crime and drug trafficking. These threats combined with inadequate governance in places, have resulted in annual forest loss of more than 10,000 hectares over the past decade. Only 67% of the reserve now remains intact; there has been a recent significant call to action to protect and restore the Maya Biosphere.
Watch this video and read about Trillion Trees' project in the Selva Maya here.
Congo Basin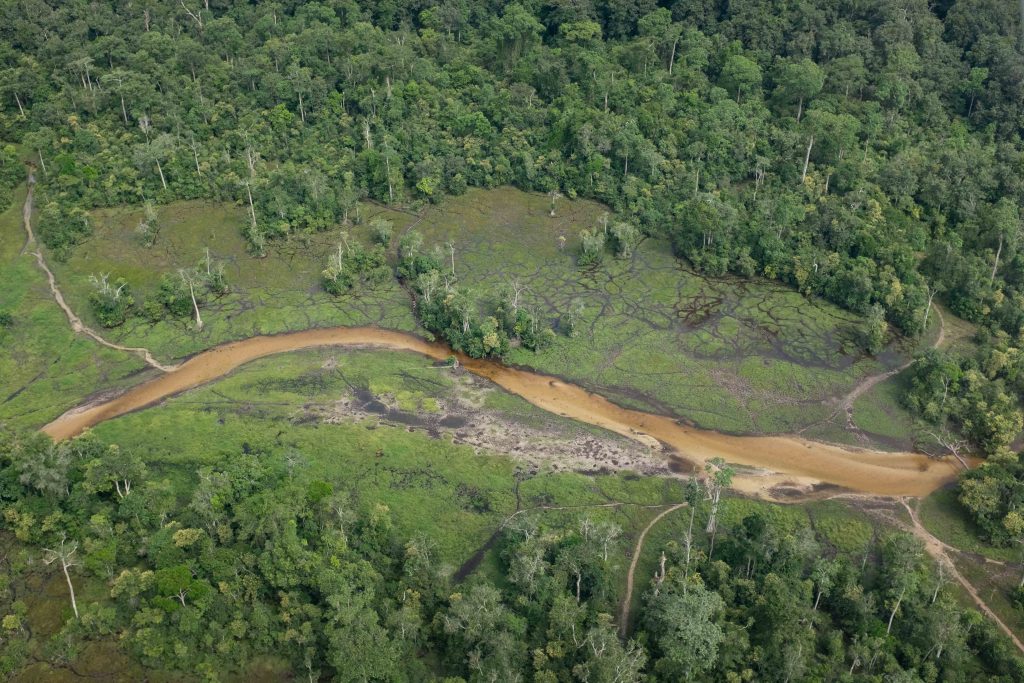 The Congo Basin is home to valuable tropical rainforests – around 210 million hectares of forest cover (Shapiro et al 2021), and is spread across six countries in central Africa: the Democratic Republic of Congo, Cameroon, the Central African Republic, the Republic of Congo, Gabon and Equatorial Guinea. This vast forest contributes to the stability of our global climate as well as harbouring a vast range of plant species and endangered animal species including lowland and mountain gorillas, okapis and forest elephants.
However, activities including mining, timber harvesting and palm-oil plantations, as well as small-scale agriculture have put huge pressure on the landscape, resulting in significant loss of primary rainforest in the Congo Basin in recent years.
Hope is at hand with a landmark $500m agreement launched at COP26 in November 2021 to protect the Democratic Republic of Congo (DRC)'s forest. Through this new multi-year partnership, the DRC aims to first cap forest cover loss at its 2014-2018 average and ensure that deforestation continues to decline. The partnership will also promote the regeneration of 8 million hectares of degraded land and forests, and place 30% of national areas under a protection status, including areas where local communities undertake efforts to manage forests sustainably.
Read about what Trillion Trees partner WCS is doing to help protect and restore forest in the Congo basin here.
Madagascar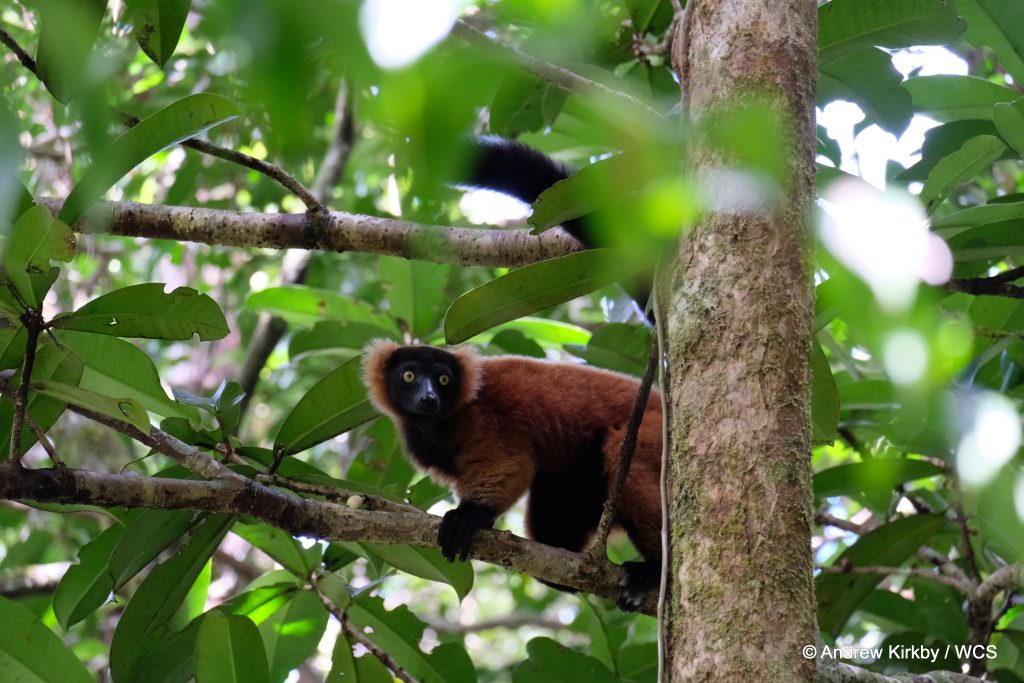 Madagascar is like nowhere else on Earth. It is home to incredible endemic biodiversity - more than 80% of Madagascar's plants and animals are unique to the island, including many species of the iconic lemur, the puma-like fossa and the radiated tortoise.
A recent report predicts that it could take millions of years to recover from species extinctions on the island, leading to a deep evolutionary impact. There have been calls for immediate conservation efforts to avoid long-term biodiversity loss.
The rainforest is also of crucial importance for the people of Madagascar. Degradation of lands for agriculture has affected rainfall levels. Recent severe droughts have had a catastrophic effect and devastating storms caused by climate change have caused widespread damage.
In 2019, Madagascar's government made reforestation a national priority, pledging to restore 40,000 hectares annually and setting a target for protected area managers to reforest the equivalent of 1% of the surface area of their landscapes each year.
There are huge gains to be made through the restoration of forest corridors – reconnecting forest patches to increase the resilience of the forest landscape, and to allow forest-dependent species such as Madagascar's famous lemurs greater freedom to move. Projects including WCS's work in the Makira Natural Park in Madagascar are working with local community groups to help restore this lush, uniquely biodiverse rainforest, as well as BirdLife International's work in the Tsitongambarika forest.
Indonesia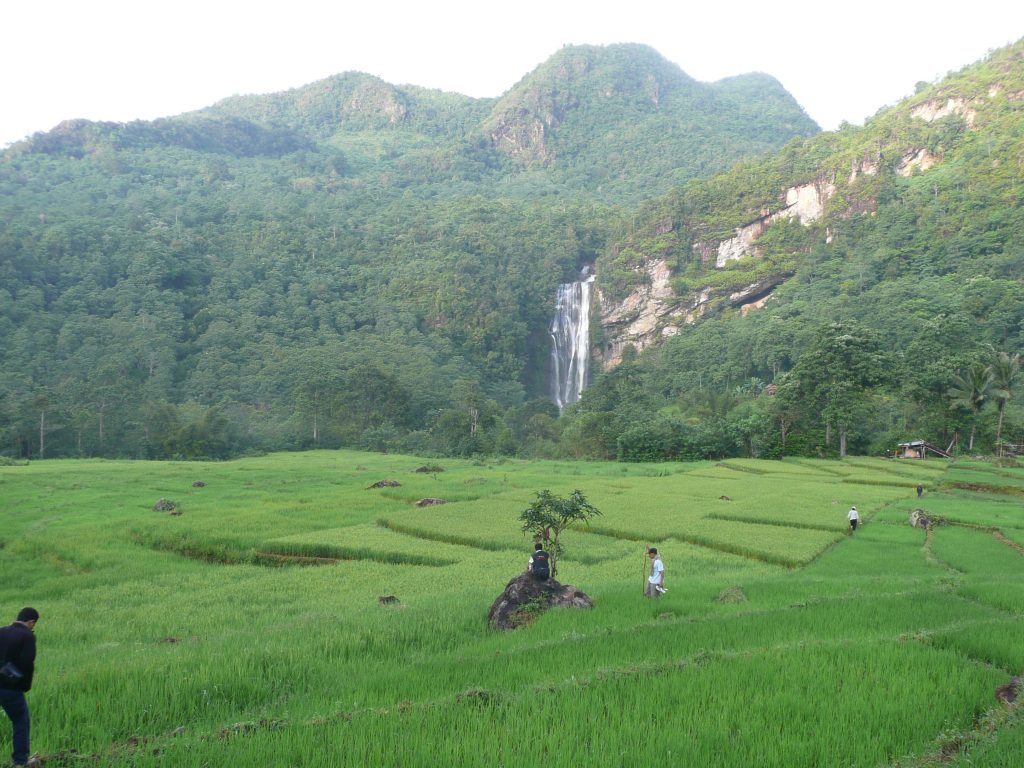 Indonesia is home to one of the largest areas of tropical forest in the world, and like the others on this list, some of the most biologically diverse. Comprised of over 18,000 islands, this archipelago is home to animals such as the critically endangered Sumatran tiger, orang-utan, Javan and Sumatran rhinoceros and endangered Sumatran elephant; not to mention over 25,000 species of flowering plants. Sadly, these forests are also some of the most damaged.
Local communities are highly dependent on the forest for water catchment, agroforestry and ecosystem services, and many efforts and initiatives are underway to improve community rights – providing new hope.
In December 2022, the Indonesian government for the first time relinquished state forest into the custody of Indigenous communities in the eastern region of Papua, covering a combined area the size of New York City - handing over control of these forests to the Indigenous communities. This has meant that no license for commercial activities (which are one of the causes of deforestation) can be issued.
Trillion Trees partner projects have demonstrated approaches that can help increase forest cover, whilst at the same time boosting local livelihoods, such as introducing agroforestry and conservation governance schemes that contribute to the local economy.
---
All of these incredible forest landscapes have an important role to play for people, nature and climate. They all have tales to tell and we're working hard to make sure those stories are positive ones.
If you'd like to find out more sign up to our newsletter and follow us on Twitter and LinkedIN.
If you'd like to support the restoration of forests around the world, donate to our Trillion Trees ReForest Fund.
Note: A previous version of this newsletter incorrectly stated the size of forest cover in the Congo Basin. This has been corrected.