The situation

We're at a crossroads in our fight against climate change. And we're in trouble.
Since the last ice age the climate has been relatively stable, but since the mid-20th century, the striking acceleration of carbon dioxide in the atmosphere - the vast majority generated by human activity - has had an impact on our planet that is profound, alarming … and accelerating.
And whatever the source, the facts are uncontroversial: our planet's climate is changing.
Further evidence that something is seriously amiss – if actually needed at this point – can be found in WWF's biannual Living Planet Report 2020 and the UN Global Diversity Outlook, which both detailed just how catastrophic humanity's stewardship of the world entrusted to us has been.
The Living Planet Report 2020 reveals that global wildlife populations have plummeted by an average of 68% since 1970. We know what needs to be done if we're going to turn things around, and there's no time to waste.
If we don't do something about protecting the richness of the world's flora and fauna – the plants and animals on which we depend – we will see, in the words of Inger Andersen, United Nations Under-Secretary-General and Executive Director of the UN Environment Programme, "biodiversity will continue to buckle." She goes on to highlight, "This will further damage human health, economies and societies – with particularly detrimental effects on indigenous peoples and local communities."
| | North America | Europe & Central Asia | Latin America & Caribbean | Africa | Asia & Pacific |
| --- | --- | --- | --- | --- | --- |
| Biodiversity decline in the Living Planet Index | 33% | 24% | 94% | 65% | 45% |
What are we to do?

Globally, we know that we will have to decarbonise the way we live, change consumption patterns so we stop polluting and encroaching on nature for unsustainable human activity, and to put legally binding frameworks around all that to hold ourselves accountable.
But these challenges are enormous, complex and difficult to get to grips with on a personal level or even in the places where we live and work every day.
And if we can relate the challenge to our own lives, it becomes more real, more possible to envisage what to do.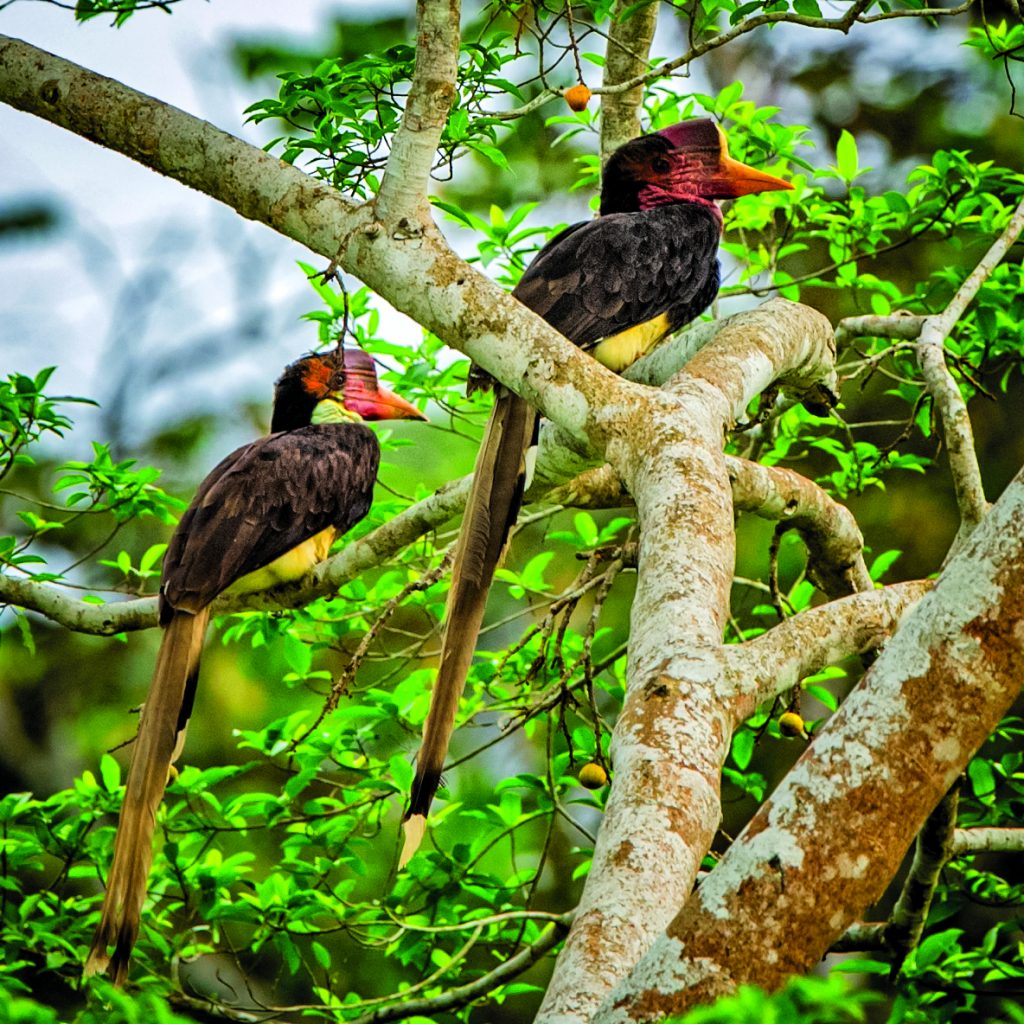 Forests: a pathway to a healthier planet

There is no silver bullet, but there is one solution staring us in the face right now, available to us right now, and actionable right now: protect and restore the forests that keep our planet healthy.
If we protect nature, we protect ourselves, and using all the innovation, technology and community involvement at our disposal, we can make a difference right now to whether the trees and forests which protect our climate, our people and all the glorious biodiversity within them, stand or fall.
Forests offer unrivalled benefits for delivering benefits for our environment, people, and the climate - and it is imperative to understand just how important forests are to help us preserve this crucial aspect of life on Earth.
It is estimated that 50% of the world's known terrestrial plant and animal species can be found in rainforests. As well as biodiversity, forests support a vast range of benefits including: supporting local livelihoods, providing jobs, water for local communities, soak up carbon dioxide, support food security, stabilise soils, reduce soil erosion, help our wellbeing and help in the fight against climate change.
How can we do it?

To help nature, protect biodiversity, and arrest climate change, it is absolutely critical we end deforestation. This means businesses must step up to eradicate deforestation from their supply chains and countries and individuals must work with others to change mind-sets - to value the enormous benefits that trees and forests offer to humanity and to the planet.
We have to speed up the protection, and where needed, the restoration of forests.
We must ensure that as we act, we act to ensure that we are working to have the right trees in the right places. By this we mean -
Native standing forests should stay that way
For forest restoration and regeneration follow the IUCN's principles of forest landscape restoration, whether planting one or one million trees.
Engage local people and stakeholders early on and throughout the process to ensure appropriate decision making on land use.
Plant native species and wherever possible promote natural regeneration. However, sometimes non-native species may be appropriate when there is a clear socio-economic, ecological, or climatic reason.
Ensure the location and types of trees are appropriate and integrated into the landscape. New, biodiverse forests are better than plantations, and they should not replace other ecosystems of high biodiversity or carbon value such as wetlands, grasslands or peatlands.
And finally, it is our duty to get everyone involved.
If we get this right, protecting standing forests, ending deforestation, and restoring where we can, we can make enormous strides towards making our great forests part of the answer to the question being asked this week: 'What can we do about the collapse of biodiversity that threatens the health of the planet?'
But it will take enormous resources. Governments are already committing to protection and restoration, but communities and private sector companies must too. We must be honest about the cost of meeting the challenge ahead, understanding the barriers to us meeting that cost, and taking a 'everyone must do their part' approach.
We at Trillion Trees are heartened by the increase in companies wanting to act to take action for forests to deliver on their climate and other sustainability commitments via nature-based solutions. As nature is such a critical part of the solution, investments in innovation, protection and restoration will be key to ensure a "Forest Positive" approach to protect biodiversity and act to address the climate emergency.
In short, if we get forests right – we get so much else right.
This post was originally published during the 75th General Assembly of the United Nations in preparation for the Global Summit on Biodiversity.